Major Reasons Baton Rouge Homes Under Contract Don't Close
I came across the helpful article to Greater Baton Rougeons when buying a home on three major reasons Baton Rouge Purchase Agreements fall through or don't close.  Below, I quote from Brendon DeSimone's AOL Real Estate Blog article, share some of my own commentary and then share a recent article I curated on what major repairs to ask for after the Baton Rouge Home Inspection.
"Real estate deals are never done until the deed is recorded. Until that time, a real estate transaction can be a topsy-turvy ride filled with red flags, bumps in the road and unexpected issues that need to be addressed, both on the side of the buyer and the seller."
[social_quote duplicate="yes" align="default"] "If the buyer wants to buy, and the seller wants to sell, it means compromising, particularly for the seller."[/social_quote]
According to Brendon DeSimone, who wrote 3 Big Reasons Why Real Estate Deals Collapse, these are some that cause home sales not to close  and how to avoid them.

Home Appraisal Issues:

"Homes not appraising at the contract value have been a problem since the housing crisis and will likely continue to plague the industry for years to come.   Particularly in strong markets, where multiple buyers compete for the same property, the price sometimes creates a new comp for  the area. Even if multiple buyers have offered to pay a price, a third-party appraiser, who isn't part of the deal, sometimes won't agree on the seller's price."
This Baton Rouge Home Appraiser's comment is that this usually happens when Sellers are in denial, have grossly overpriced their homes, and have found a local Agent to work with that will list their home at what the seller wants as opposed to what the market or comparable sales will support. – Bill Cobb, Greater Baton Rouge's Home Appraiser 225-293-1500

Home Inspection Problems:
"It's the call no buyer's agent, seller or seller's agent wants to get: The inspector found some major problems with the home.  When this happens, it's helpful for all parties to put emotions aside and work together. If the buyer wants to buy, and the seller wants to sell, it means compromising, particularly for the seller."  See my article below to help with what major repairs to ask for AND if you give the Appraiser a copy of the Home Inspection.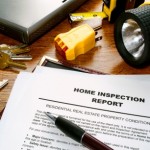 Buyer's Remorse:
"Buyer's remorse happens all the time in real estate.  The buyer gets excited about a property and makes an offer, only to second-guess it once buyer and seller have come to terms. It happens in situations where there are multiple offers and bidding wars. A buyer gets caught up in the excitement and wants to compete, only to find themselves scared and feeling remorseful once the dust has settled."
This Baton Rouge Home Appraiser's comment is that this can also happen after the buyers have had further home to inspect the neighborhood and perhaps have found some undesirable facts, such as property taxes being comparably higher, school system not being as good as a comparable district, weak home owners association or any number of factors.  The best time to get a feel for what subdivision is like to drive through after 5pm and on the weekends.  – Bill Cobb, Greater Baton Rouge's Home Appraiser 225-293-1500

How To Prevent Purchase Agreements From NOT CLOSING? 
According to Brendon, "The best way to prevent deals from going sideways is to prepare as best you can. All parties involved -buyer, seller and agents — need to do as much due diligence as possible before getting into the transaction. This may sometimes include having tough conversations, doing some work upfront and being open to collaborating when things get a little challenging."
Also, I penned this recent article below while sharing Teresa Boardman's article on Asking For Repairs.
Which Repairs Should Baton Rouge Home Buyers Ask For After Home Inspection?

AND, please read my advice on this topic after over 20 years of appraising homes for purchases.
"Teresa Boardman says, I encourage all buyers to have a complete home inspection but when it is all done some are sure that they want to ask to have every little thing fixed and other buyers ask for almost nothing. Which repairs should buyers ask for? Some repairs do seem ridiculous but having a furnace repaired so that…"
Baton Rouge Home Appraiser Advice, Bill Cobb: If you're the buyer, you want to make certain the Appraiser gets a copy of the home inspection BEFORE their inspection so they can know what major repairs were discovered. Appraisers take photos of these major repairs and if the report includes major repair photos, then the Lender making the loan can't sell that loan to Fannie Mae or investors. Whether it's a FHA, VA, RD or Conventional Home Loan, the Lender IS GOING TO REQUIRE REPAIRS OF MAJOR DEFICIENCES prior to closing the loan, whether you do or not. The last thing you or the Lender needs is for you to pay $5,000+ in closing cost to buy this home and then within 3 months have to shell out $10,000 for a new roof or $2,000 on a new central heater exchanger.