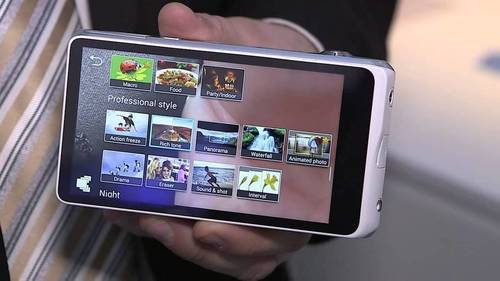 The Samsung Galaxy Camera 2 lets users enjoy the full benefits of the Android™ platform. Intuitive to use and faster than ever before, users can navigate the…
Baton Rouge Real Estate News's insight:
Samsung Galaxy Camera 2…Could This Enhance Baton Rouge Real Estate Photography?
I really, really like this camera!!
1.) MOST IMPORTANTLY TO ME is "SMART MODES" – 28 Presets In Total.
"With smart modes you can capture the images that professionals
catch without having to go through all the work of setting up the settings." And, there's lot of smart modes to employ as well "which you could use to add a professional touch or creative twist to any photo you take. If you're not sure what to use, 'Smart Mode Suggest' could analyze the scene at hand, picking up lighting conditions, scenery, and objects, to recommend the best Smart Mode to use." – Review

1.) Photos could be shared faster via Wifi Hotspots
REPLACES DSLR….Not Even Likely!
Please, I'm not at all saying this camera could completely replace an awesome Canon or Nikon DSLR WITH AN EXPERT THAT KNOWS HOW TO ACTUALLY USE THEM. My experience is that DSLRs are FAR TOO OVERLY COMPLICATED and there's very few "experts" that know how to really use them to capture that wow impact. That's why local RE Agents pay "experts" $150 to possibly $300 to $400 per home for professional listing photos which take hours of post editing time. This can be extremely frustating to some, me included.
3.) Built in Filters like in the
Samsung WB350F Camera
….
maybe, maybe NOT
. Filters, similar to filters on Instagram, mean users could "possibly" apply some interesting and artist effects to photos. My daughter, Adinah, is constantly amazing my wife and me with her creative photo ability via her iPhone and filters.
See on www.youtube.com