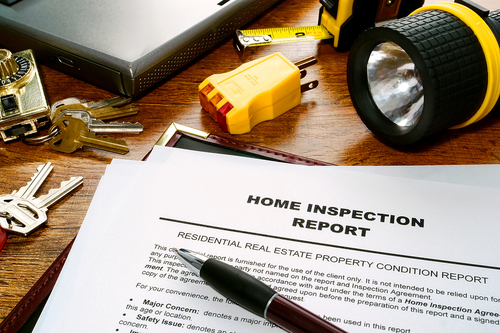 As a home buyer in Westport , you can get a feel for whether a home's systems and appliances are in working order. However, you can't know for certain until after the home's been inspected.
Baton Rouge Real Estate News's insight:
The article written by a New York Loan Officer referenced recommends why you should be there for your own home inspection of a home you plan on purchasing for Seeing For Yourself, Discovering The Home and Better Understanding. H.I. – Home Inspector.
YES, I would agree you need to be there BUT offer this advice: Show Up For The Last 30 Minutes Of The Inspection So The H.I. Can Point Out The Major Items Found During The Inspection, Don't Be There For The Entire Inspection.
There are times when I home inspectors during an appraisal inspection. Their inspection can take from 1 to 3 hours depending on how large the home is and how many components there are to inspect. I don't believe you the buyer want to be there for 3 long hours and honestly, you'll only be a major distraction to the Home Inspector if you follow them during the entire process. I say this because Homeowners think they're helping Appraisers by following them during the entire process, asking questions and offering to "Help The Appraiser" by holding the tape to help measure the home. Honestly, when this happens, Appraisers forget to write down measurements and details about that home because they're distracted by the homeowner or home seller. That's why I recommend NOT being there for the entire inspection, letting the professional do their job undistracted but being there near the end for the finding, to see these items with your own eyes. Bill Cobb, Greater Baton Rouge's Home Appraiser
See on activerain.com