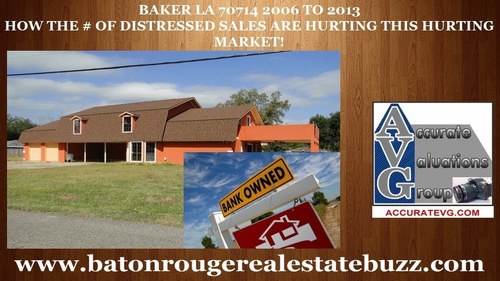 http://www.batonrougerealestateappraisal.com – Baker LA 70714 Distressed Sales Sends Prices Tumbling Appraisers Report. Baker is located just north of Baton …
Baton Rouge Real Estate News's insight:
Baker LA Distressed Home Sales Highlights
Median Sales Price dropped from $100K in 2006 to just $49K in 2013, a -51% Decline
Sold Price Per Sq. Ft. From $76/sf in 2006 to $43/sf in 2013, a -43% Decline
Distressed Sale Increased from 7% in 2006 to 56% of Total Sales In 2013
GBRAR MLS NOTE: Based on info from the Greater Baton Rouge Association of REALTORS®\MLS for the period of 01/01/2006 to 05/01/2013. This information was extracted on 05/01/2013.
See on www.youtube.com