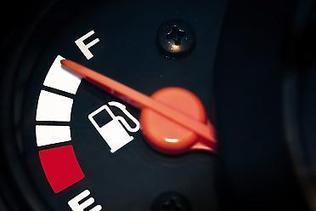 Residential investment and rising home prices are definitely a current trend, but how much investing and home buying occurs is highly contingent on the dynamics of the local economy, CoreLogic said in its latest MarketPulse Report.
Baton Rouge Real Estate News's insight:
Don't Make A Financial Decision based on "Rosy National News" but rather on your own Local Research of the subdivision and immediate you plan on purchasing in!
Exactly – Locally Driven! Even within a large metro area like Baton Rouge with 804,000 population, it's fair to say that some cities within Greater Baton Rouge are participating in the recovery and some are not at all. While Baton Rouge itself is recovering, it's even fair to say that some subdivisions in Baton Rouge itself are not participating in the Good Times of Baton Rouge Real Estate, subdivisions like Sherwood Forest, Park Forest, Monticello. Even Broadmoor is struggling with an oversupply of listings and some of these have been on the market for well over 1 year, if not longer.
The goal in buying a home is so that in 5, 10, 20 years, you achieve equity and that $150,000 home you bought in 2013 is worth $175K to $200K into the future. I've seen homes purchased 10-15 years ago in Baton Rouge be worth $100K or more in 2011-2012. HOWEVER, IF YOU CHOOSE TO BUY in areas or subdivisions where the "NEIGHBORHOOD LIFECYLE" has run its course and there is no more price appreciation and possibly a price pull back, then it might not be wise to buy in that area. This is why some that paid those 2005-2007 Hurricane Katrina high prices in some local subdivisions are upside right now in 2013 and are stuck with their purchase and/or may choose a short sale option.
Neighborhood Life Cycle Defined from RealEstateAgent.com:
"Changes occurring in neighborhoods over time. The neighborhood life cycle includes the phases of birth, early growth, maturity, and decline. Not all neighborhoods pass through them more quickly the others. Neighborhoods decline for several reasons. The physical aging and deterioration of the building structures as well as the aging of the population contribute to the overall decline. Architectural obsolescence also makes these neighborhoods less attractive. Other changes include the intrusion of a business or industrial area into the neighborhood detracting from its overall quality."
See on www.housingwire.com