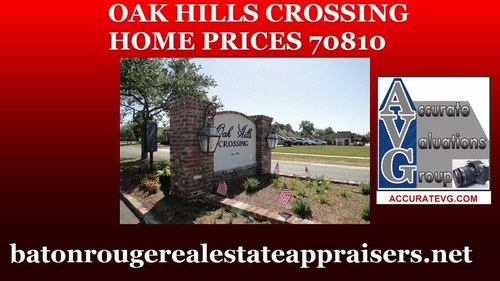 http://www.homeappraisalsbatonrouge.com/ – Oak Hills Crossing Subdivision Baton Rouge LA 70810 Home Prices 2012-2013 Oak Hills Crossing brought to you by Bil…
Baton Rouge Real Estate News's insight:
Strong increase in the number of homes sold in Oak Hills Crossing, located near Perkins Rowe.
Oak Hills Park brought to you by Bill Cobb Appraiser – A resource for locals in Greater Baton Rouge to help understand the real estate appraisal process and where it fits into their home valuation. Videos are by veteran Home Appraiser Bill Cobb and Accurate Valuations Group
Many of the videos I create today are edited with my iPad based on video editing training I received from http://www.tabletvideoforreagents.com
GBRAR MLS NOTE: Based on info from the Greater Baton Rouge Association of REALTORS®MLS for the period of 01/01/2012 to 04/23/2013. This information was extracted on 04/23/2013.
See on www.youtube.com