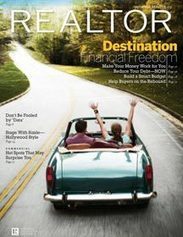 Home prices are inching higher and mortgage rates are expected to soon follow, and more potential buyers are weighing whether to jump in now or risk paying more by purchasing a house later.
Baton Rouge Real Estate News's insight:
Yes, I would agree. I just reported on East Baton Rouge Home Sales numbers comparing February 2012 vs February 2013. Existing home prices increased by 1% while new homes increased by 5%.
See on realtormag.realtor.org