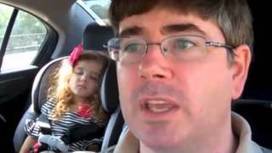 Collier Swecker video blogs about making sure that Sellers stage their home so that their marketing pictures tell the "story" about the house. Even though it…
Baton Rouge Real Estate News's insight:
Those local RE Brokers using professional photos in 2012 are reporting banner year of sales because the photos are helping to sell the homes. Hire a local RE Broker that employs a local Professional Photographer for your home's listing.
NOTE: The "and DON'T LIST WITH Agents Using Their Smartphones to take Listing Photos!" comes from me, Bill Cobb, Appraiser.  Remember that you'll be paying 4% to 6% of the selling price of your home to have your home sold, which is in the thousands of dollars.  You deserve good quality photos for your listing, at a minimum. The problem with some Agents and Listing Photos is that they don't know how to hold the phone in the horizontal position to properly take the photo.  Many hold the phone in the vertical position, which takes a very narrow photo and that poor quality photo is pushed out to Realtor.com, Trulia.com and Zillow.com representing your home.  Again, you the seller deserve better!
From YouTube and Collier:
"Collier Swecker video blogs about making sure that Sellers stage their home so that their marketing pictures tell the "story" about the house. Even though it may seem cheesy, you want buyers to see the pictures of your home and feel a connection or emotion with the home such that they start to visualize their family in the home. Sellers need every advantage they can get in this real estate market."
See on www.youtube.com