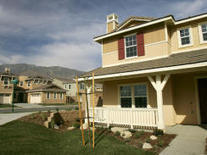 With U.S. housing prices starting to rebound, here's what to keep in mind if you're in the market for a home this year
Baton Rouge Real Estate News's insight:
CBS Money Watch offers 13 helpful tips. I especially favor the Pre-Listing or Pre-Purchase Appraisal and NOT trusting that the home was priced realistically for the listing.  Also, obtaining a home inspection FIRST and then writing your offer based on deficiences found could save you thousands!  And, don't trust that that new home is free of deficiencies…get a home inspection on new homes because it's true – they don't build homes like they used to!
See on www.cbsnews.com