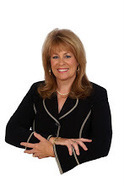 Updated information on the changing state of the real estate market in Baton Rouge and the surrounding areas, including number of homes for sale, homes sold, and the changing climate of real estate in the greater Baton …read this update at the link below.
Baton Rouge Real Estate News's insight:
BATON ROUGE HOME APPRAISER CAVEAT ON BATON ROUGE REAL ESTATE AT CLOSE OF 2012:
THE POSTIVE:
YES, Pat Wattam Team is right about Baton Rouge Real Estate, in general, has been improving in 2012.  However, it's not an evenly spread improving market. Yes, the housing markets around LSU and Mall of Louisiana are performing well, MLS Areas 52  & 53. Zachary, Area 11, is doing well because of the top public school system in Louisiana. Area 43 around Shenandoah is doing well. Mid City Areas 61 and 62 are still great performing markets, although I have seen a correction in Capital Heights home prices in 2012. There is much to be positive about and excited to see in 2013, such as the Harveston 870 acre PUD near Bluebonnet and Nicholson Drive.
THE NEGATIVE (BE CAREFUL OF THE PRICE YOU PAY IN THESE MARKETS):
However, the Baker market is still struggling with foreclosures. Large Subdivisions like Sherwood Forest, Villa Del Rey, Red Oaks, Forest Oaks, Park Forest, Monticello are struggling in 2012 with significant foreclosure activty resulting in drastically lower median sales prices. Sherwood Forest alone was down another $5,000 in 2012 median sales price. In Sherwood Forest in 2010, the median sales price was $181,000 and at end of 2012 is $145,000, a $36,000 correction. While this provides opportunity for real estate investors, it's troubling for a significant percentage of Baton Rouge home owners in these specific subdivisions, some that are underwater from paying high prices right after Hurricane Katrina in 08/2005.   GBRMLS NOTE: Based on information from the Greater Baton Rouge Association of REALTORS®\MLS for the period of January 1, 2011 to December 28, 2012. This information was extracted on 12/28/2012.
HOME BUYER ADVICE (In 2013, Enter A Home Purchase With Your Eyes WIDE OPEN Knowing All of The Facts Needed To Make An Intelligent Purchase Decision):
My advice is to know exactly what's taking place in the subdivision you're buying in, in terms of historical pricing and if you're paying too much.  Is your purchase a good deal for you based on that specific subdivision, not a feel good feeling because some local and national home price trends are up?  You'd expect to pay near listing price in Oak Hills Area area 53 but possibly not in Sherwood Forest if home listing price is overpriced…and there are overpriced listings in Sherwood Forest. Also, know what the true living area size home. Actually ask the Listing Agent if the home was properly measured based on ANSI National Standards. Why, because you could be paying too much if the home is say, 100 square feet smaller than what's stated on the listing.  If you have questions about the value of the home you're considering purchasing, I recommend a Baton Rouge Pre-Purchase Home Appraisal, which has a much lower fee than a normal mortgage appraisal. Baton Rouge Home Appraiser, Bill Cobb 225-293-1500.
See on brrealestateblog.blogspot.com