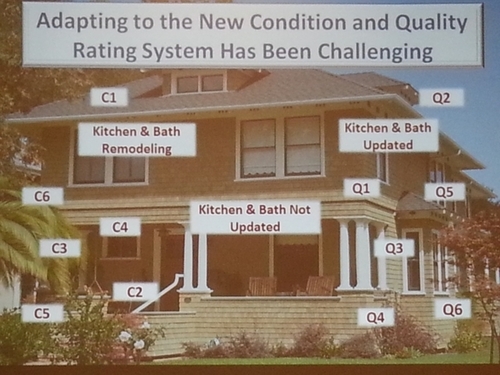 Louisiana Home Appraisers Attend Appraisal Institute Seminar – UAD Aftereffects: Efficiency vs. Obligation On December 19, I was fortunate to have attended Appraisal Institute Seminar, "Uniform Appraisal Dataset Aftereffects: Efficiency vs.
Baton Rouge Real Estate News's insight:
For example, if you state that comp. #1 at 12345 Main Street has a Q or quality rating of Q3 and C or condition rating of C4, then those Q3 and C4 need to be used for that comp into the future unless there is verfiable evidence to alter. Fannie Mae is monitoring what Appraisers state in reports for future consistency. One Appraiser in Indiana has already been temporary disciplined for 90 days over an inconsistency, which was later rescinded when that Appraiser provided documentation from RE Agent backing his C rating. It was eye-opening day for Appraisers and reminder that we must take our profession very, very serious into the future.
See on activerain.com