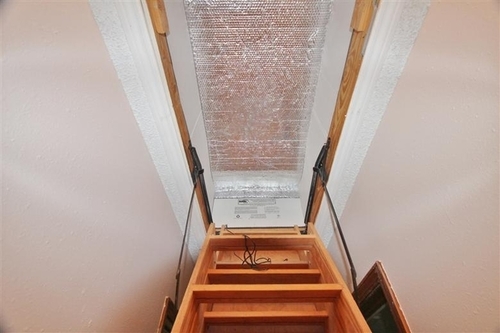 Baton Rouge Appraiser: Best Method I've Seen To Insulate Attic Door In this post, I share photos of a new to me method of insulating an attic door. If you can find a box with these dimensions, this could be a DIY project or Do It Yourself project. In July 2012, I wrote:
Baton Rouge Home Appraisers Tip On Insulating Attic Drop Stairs
where I shared several different photos and methods of insulating an attic door to achieve lower utility bills year round. I've seen some bizarre methods like the foam above….
See on activerain.com