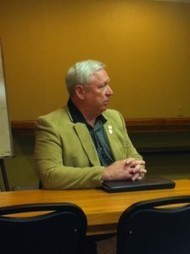 Appraisers follow guidelines to achieve a home appraisal. It always upsets the home buying process when your Lake Charles home for sale does not appraise. Understanding the inside of how appraisals are figured will help the home buyer, home seller and Realtor.
I recently attended a SW Louisiana Board of Realtors Learning Session where Mr. Pete Pauley spoke. Mr. Pauley has been an appraiser in SW Louisiana for over 35 years and also currently serves as Vice Chairman of the Louisiana Real Estate Appraisers Board. Many appraisal conflicts that arise are usually due to incorrect measurements and a selling price based on what the home seller believes the home to be worth. Here are some tips Mr. Pauley shared in this session that are helpful to understanding how your home appraisal value is achieved.
Read the tips and notes Marilyn took while attending this important training at link below.
Source: Marilyn Boudreaux, Lake Charles Real Estate and Homes for Sale, Century 21
See on www.marilynboudreaux.com