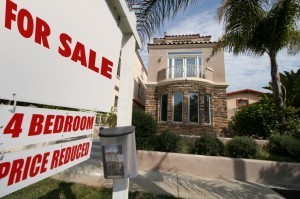 Even though the housing market is getting back on track, most listings still aren't instantly flying off the market. While we all know price is one of the most important factors in the sale of a home, there are other factors they can improve the saleability of your listings.
Here are a few tips to get that stale listing sold plus a handy download designed just for sellers.
1. Offer incentives or alternative financing options
Incentives can make a big difference for buyers who are stretching to find the down payment to buy a home or who may be sitting on the edge of loan limits. Seller incentives such as paying for closing costs, inspections, or repairs, or providing allowances or credits for home upgrades after closing can make a big difference to home buyers short on cash. Other alternatives could include pre paying taxes, homeowners dues and insurance. Consider offering buyer incentives to encourage on the fence buyers to take action on your listing.
2. Make it accessible
Take a hard look at the accessibility of a home. Today's home buyer is impatient. They want to see homes and they want to see them now. Make sure your listings are simple and easy to show. Carl Medford, an agent with Prudential California Realty in the San Francisco Bay Area believes home accessibility is the #1 reason homes don't sell. "If we can't get in, we can't show the house. If we can't show the house, we can't sell it. We frequently end up showing less than six homes because we can't get access to homes on the list."
Read the 3 remainder tips here!
Source: Trulia.com Blog
See on pro.truliablog.com

NOTE: Image Source Is The Image Used In The Trulia Blog Post Above