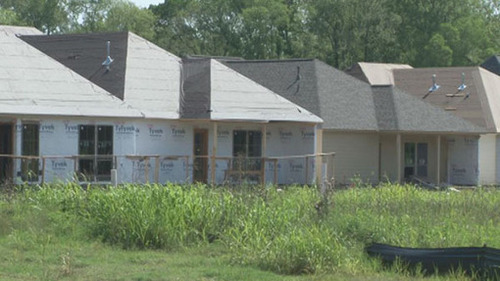 BATON ROUGE, LA (WAFB) –
Construction materials and for sale signs are common sights around south Baton Rouge these days. And real estate agent Jane St. Amant says this is the first time since 2008 she's seen so many of both.
"The market just consistently went down and now, I know since January of this year, we have increased our production by about 35 percent," said St. Amant.
St. Amant says the improvement in the housing market this year is the result of buyers and developers shaking the financial anxiety of spending on houses and condos – and they're all getting formerly hard-to-find dollars from banks…….read the remainder of the WAFB.com article!
Via www.wafb.com

New homes starting to spring up in South Baton Rouge 70802 Near Downtown