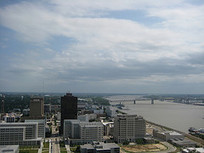 Baton Rouge Employment Looking Up: Guest Post By Baton Rouge Real Estate Voice, Glenda Daughety Team
"Baton Rouge has a message, employment is looking up. The state of Louisiana is breaking employment records with a high number of jobs being added in March, and a peak number of jobs to date. The state added job in March, more than 2% more jobs than in March of 2011. Private industry is adding jobs in Louisiana and in Baton Rouge……" Read the remainder at the link below.
The Actual Baton Rouge Employment Rate Chart is at this link: http://www.bls.gov/eag/eag.la_batonrouge_msa.htm

See on blog.glendadaughety.com
GD Star Rating
loading...
GD Star Rating
loading...